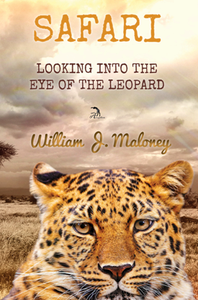 Safari : Looking Into the Eye of the Leopard
Safari : Looking Into the Eye of the Leopard
by William J. Maloney
English | 2016 | ISBN: 1681142937 | 124 Pages | PDF | 17.6 MB
Follows the adventures, and frequent misadventures, of two New York City dentists as they embark on a Kenyan safari. Individuals throughout the ages have contemplated the seemingly incongruous relationship between the almost limitless possibilities of man and the inherent frailties and imperfections of our human nature. The main characters in Safari also attempt to understand this distinction on their journey of discovery.
Safari is a deeply personal story in which the author searches for the proper meaning of perfection and for the answer to whether or not true perfection is present at all in our world. He struggles to reach his full potential, all the while knowing what he should reasonably expect of himself, and he looks to nature's equilibrium for answers.
Safari provides the reader with vivid imagery of the magnificent wildlife of Kenya, a sense for the excitement and danger of a safari, humorous stories from the trip and a taste of the special peace, enlightenment and acceptance that can only be found in the unspoiled African savanna.