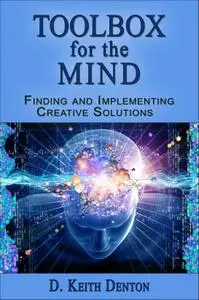 TOOLBOX FOR THE MIND: Finding and Implementing Creative Solutions
TOOLBOX FOR THE MIND: Finding and Implementing Creative Solutions by D. Keith Denton
English | May 7th, 2013 | ISBN: 0873894480 | 178 pages | EPUB | 1.01 MB
Creativity comes about in many ways. Toolbox for the mind avoids such methods as brainstorming to look for creative solutions using a fresh, innovative approach. The author stresses that in order to find new solutions; one must think creatively and use all areas of knowledge. For example, Denton shows how the Darwin-inspired evolutionary theory can be used to find new solutions to a variety of problems.
The Toolbox for the Mind takes an interdisciplinary approach to creativity by drawing on disciplines such as physics, history and chaos theory. The author believes that by always using the same knowledge one will continue to arrive at the same solution, but using different knowledge's can lead to fresh insights and ultimately different solutions. By emphasizing this philosophy, Denton shows how to increase creativity and in turn out more innovative products, better processes better services and new organizational structures. These methods have been proved to be successful by top rated companies that have put them into action. The book examines the perspectives of leaders ranging from Jack Welch of GE fame to Jack Stack of SRC. Innovative companies like 3M, Federal Express and Fujitsu as well as lesser-known companies are also explored.
The Toolbox for the Mind can help you learn:
• Use the tools and framework provided for measuring and plotting your own innovative I.Q.
• Think and act in more effective ways so you can generate unique solutions and approaches to old problems.
• Determine how to design work areas that encourage the creation of processes, products, services, and technological innovations.
• Learn how to overcome fear and how to lead so your innovations are successful.